Instructor: Kara Ballenger, [email protected]
Digital Illustration for Intermediate Students is the next step in your creative, digital art journey! If you attended the Beginners Class, I'm looking forward to teaching more techniques; however, you are not obligated to complete the Beginner's course before attending this one.
This class is for individuals who know the basics of digital illustration software like Photoshop and Clip Studio toolbars, how to use layers, blend modes, cell shading, and similar knowledge.
In this course we will be diving into realistic digital paintings, basic graphic design, more in depth lessons on the tools used for filters and levels, and comics/webcomics.
 Note: There will not be class on March 31. The make up day is May 9.
$105 (members) $130 (non-members)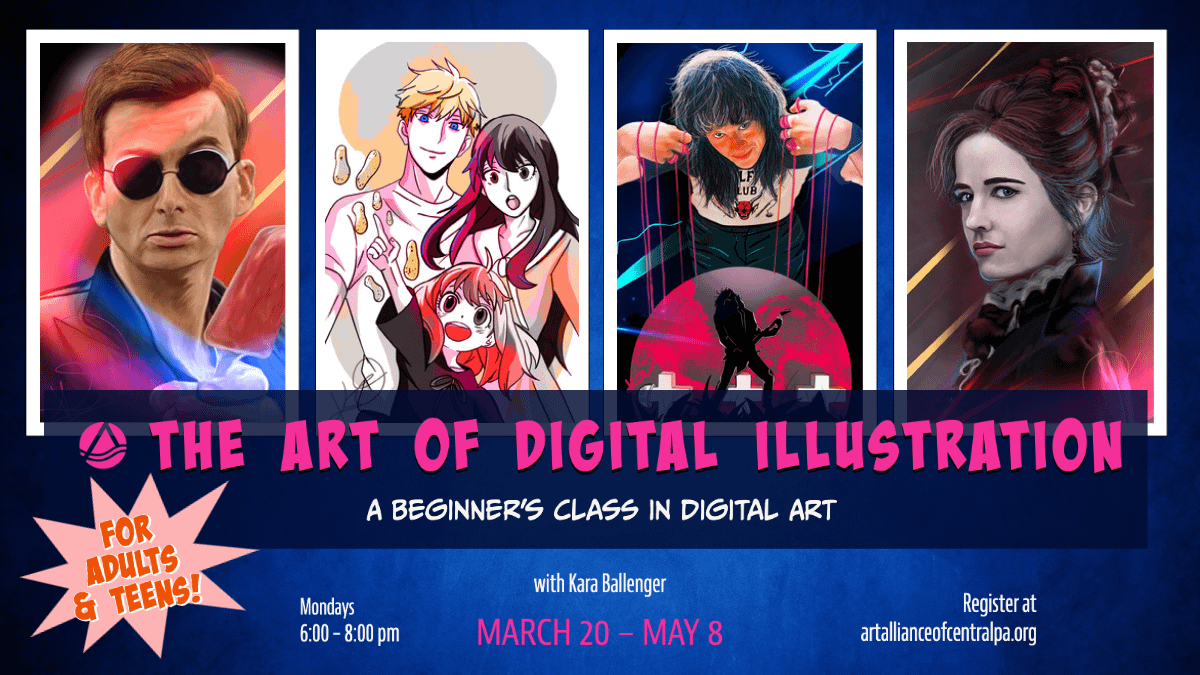 Time: April 3 @ 6:00 pm – April 3 @ 8:00 pm