The Recycled Art Show has been inspiring environmental and artistic goals for Central Pennsylvania artists for 29 years. It is an opportunity for artists to express their concern for the environment and the importance of recycling programs like the one we are fortunate to have in Centre County. We invite artists to search their garages, basements, and attics and find interesting materials to create an entry for this exciting show! Entry to this show is not juried and is open to artists of all ages.
The theme for this year's show was "MAKE IT WORK!"

Show awards were sponsored by long time supporter and sponsor Joe Krentzman & Son, Inc., scrap metal recyclers since 1903.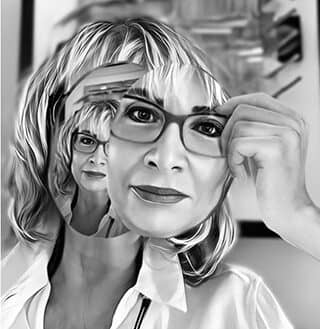 Gloria Plosky Scaltz attended Pennsylvania State University studying art and art education. She taught art in the State College elementary schools for thirty-nine years. Making art for most of her life, her main focus is collage and assemblage. She searches the internet, antique shops, and even parking lots for interesting bits of rust, stone, and wood. Now retired, her days are filled with recycling her finds into visual stories. Gloria is a three-time award winner in past Recycled Shows.
"Being the juror for the Recycling Show was quite an honor. It was amazing to see the many interpretations of the theme. I was looking for those that actually had a physical interaction between the artist and the viewer. This, coupled with a high degree of skill in assembling, choice of materials, and overall composition. Congratulations to all the winners! A special thank you to the Krentzman family for the many years they have supported this show."
Rick Avery
Stacie Bird
Scott Camazine
Janise Crow
Dotty Ford
Linda Hale
Cheri Harte
Christine Hill
Sue Kauffman
Donna Lawrewnce
Donna Lawrewnce
Amber L. Revis
Christine Staver
Lisa Turner
Anne Whitney