Enter Earth Day Show
Artworks that convey messages of hope, embody feelings of optimism, and/or inspire solutions for an earth friendly future.
Our Earth Day exhibition "Solutions: Our Planet, Our Future," will be on display at KISH Bank Expect More Store throughout April.
All artists are welcome to enter. Entry is not juried.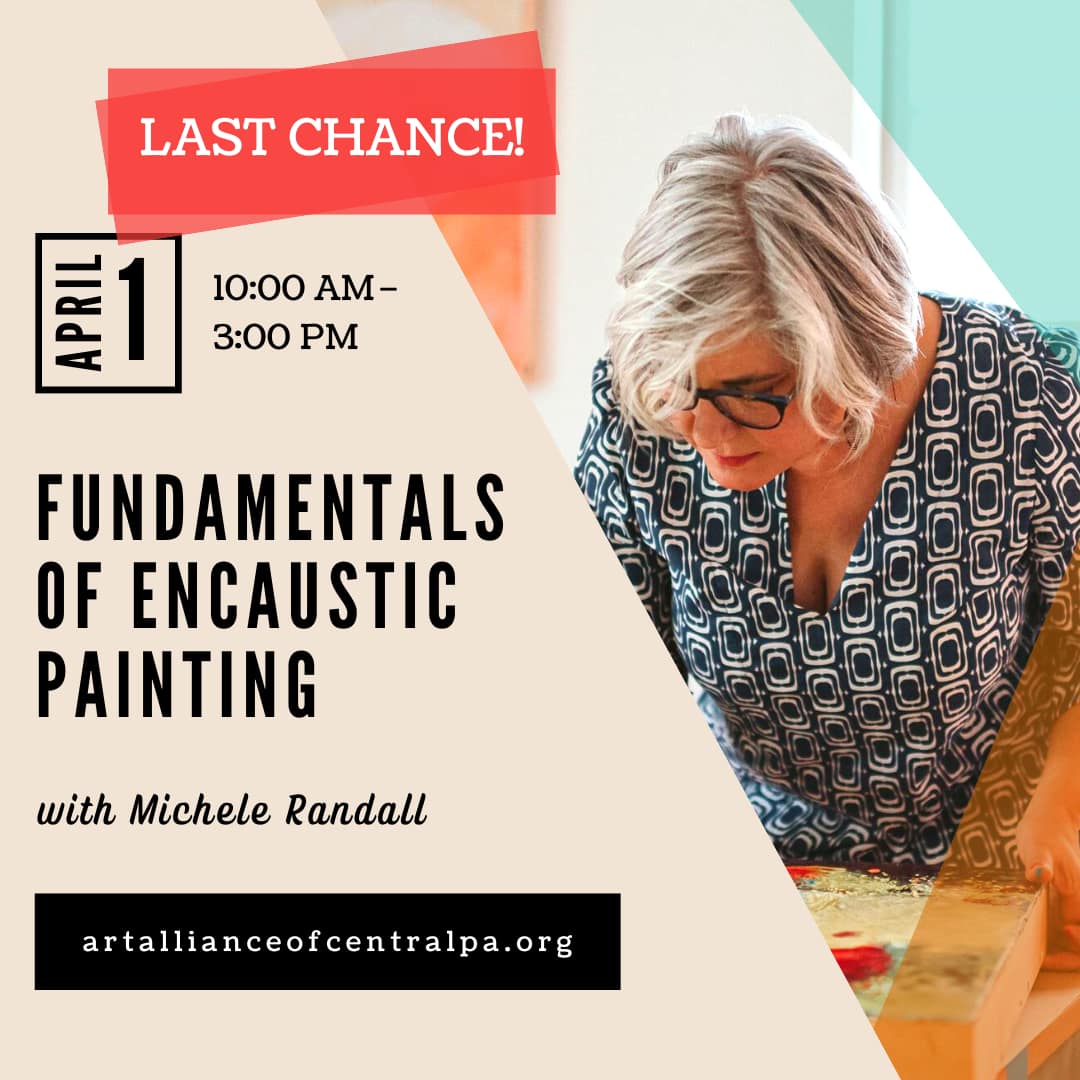 Sign up for Encaustic Painting Workshop
April 1, 10:00am – 3:00 pm
Encaustic is an ancient hot wax painting technique that creates luminous paintings with rich color. This workshop will give participants a hands-on introduction to the encaustic process.
Sign up for Printmaking Class
Starts next week!
Learn the basics of relief printmaking through botanical-inspired works. We'll make cards, printed fabrics, and more! Projects will introduce various carving techniques, inks, and printing mediums that will give students the confidence to make prints at home.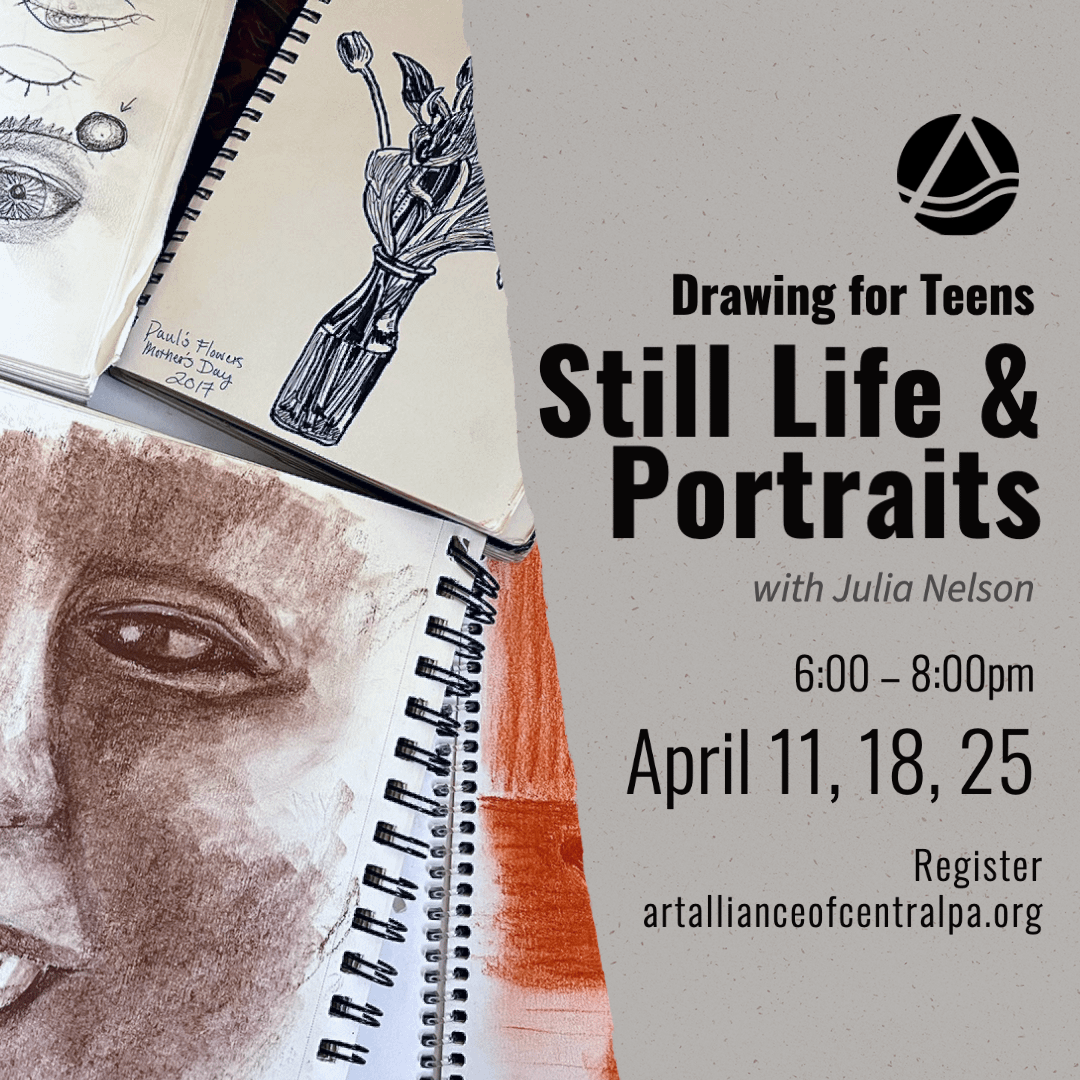 Drawing for Teens
3 classes, 1/week, online via ZOOM
April 11, 18, 25
Let's make three dimensions come to life! Still life and portraits will allow us to tackle composition, character and let us hone our skills with value and form. How do you create a picture with a mood? How do you assemble a collection of objects and give it meaning?
Photography Workshop
April 15
1–4:00pm
Let's review composition and learn even more photography tools. We will discuss using challenges and projects for improving our images. Let's try a challenge or two during class so bring your camera and or smartphone.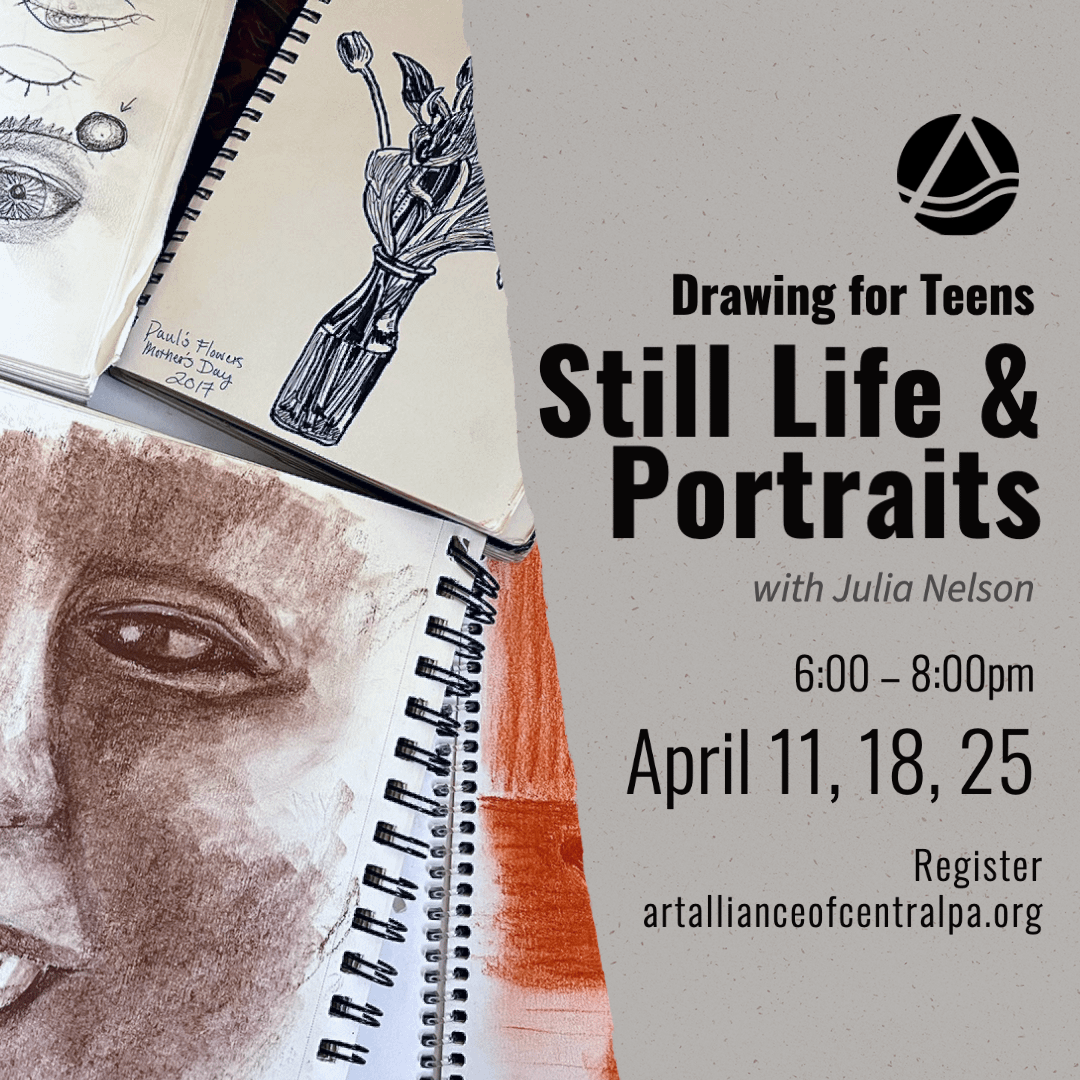 Opportunity to sketch
FLIP Fabrique cirque artists
6:00 pm Tuesday, March 28, 2023
FREE and open to artists and art students; reservation required
Quietly observe and draw the human form in motion during FLIP Fabrique's pre-performance onstage warm-up. Reservations are required for the fifty-minute session. Enter through the Eisenhower Auditorium stage door at the loading dock. After the sketching session, attendees must exit and re-enter with a ticket to attend the 7:30 p.m. performance.